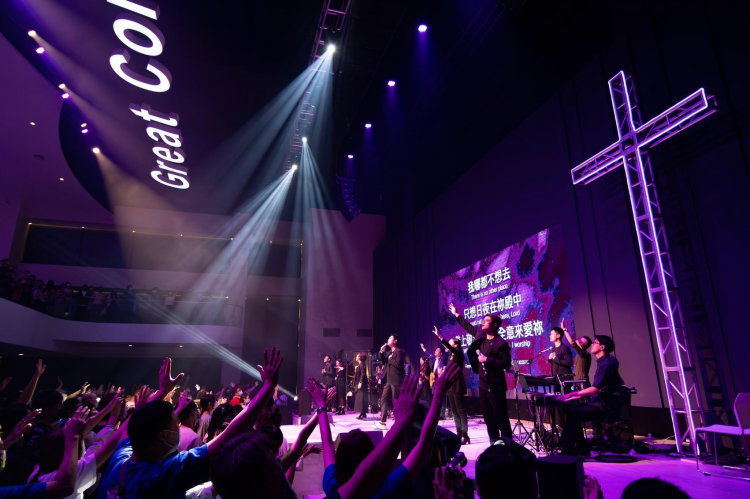 Stream of Praise Music Ministries worshiped God in Great Commission Church in Kaohsiung City, Taiwan from July 3-5, 2023.
Recently, the Stream of Praise Music Ministries (SOP) announced its 2023 winter worship tour schedule in Hong Kong.
The music ministry will host a four-day worship tour in Hong Kong, spanning from December 29, 2023, to January 1, 2024, whose tickets will be on sale in late November.
It is reported that this winter tour will feature six praising events, encompassing a youth worship party, three praise and worship celebrations, the "Born to Love" Woman Conference, as well as the "Open Heaven" Conference.
Based on SOP's vision for 2023, "Revive Our Worship," Rev. Tiffany M. Cheng, one of the worship team leaders, expressed, "We aspire to inspire Christians to unite to bless our cities, our churches, and our homes."
The "Born to Love" Woman Conference, derived from the SOP tours over the last two years, strives to lead female Christians to experience God's eternal love. "We can share and embrace one another to be accepted and loved in worship. Let's enjoy God's love and healing together and soak in deep worship." The SOP hopes to encourage female believers to receive God's recovery and presence through this conference and recognize the beauty in God's creation.
- Translated by Poppy Chan