Chinese Translation of the Cambridge History of Christianity, Volume 4, Published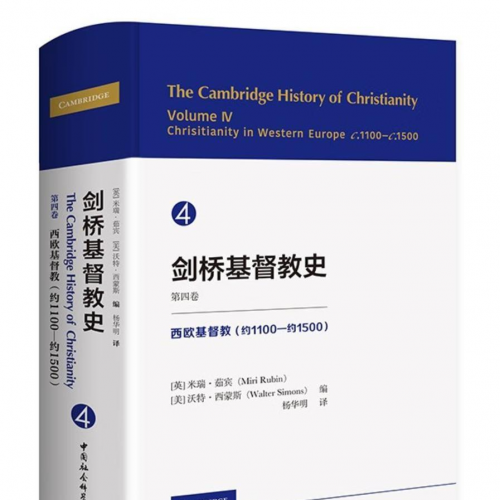 The Chinese version of the book Cambridge History of Christianity, Volume Ⅳ
Recently, the Chinese translation version of the fourth volume of the Cambridge History of Christianity was published by China Social Sciences Press.
The book contains a comprehensive discussion on the organization, behavior, and experience of Western European Christian life in the late Middle Ages (about 1100 AD to 1500 AD).
In the early Middle Ages, Europe developed a complex and diverse Christian culture, and since around 1100 AD, feudal princes, leading social factions, and wise individuals together constituted a diverse, complex, and ever-changing group in Christian society. This volume provides a comprehensive discussion of the institutions, practices, and experiences of Christian life in late medieval Europe. The clergy at this stage developed a new understanding of the roles of priests, bishops, and popes, as well as new, original ideas for training laypeople. For ordinary people, parish religious practices were central to their lives, yet many sought additional ways to enrich their Christian lives. Led by charismatic pastors and supported by lay rulers, waves of reform and renewal periodically swept across Europe. At the same time, Christians often faced conflicts with non-Christians within their own regions and borders. This book deals with the interrelated and complex historical processes mentioned above.
Miri Rubin, the author of the book, is a Professor of Medieval History at Queen Mary, University of London. Her recent publications include Mother of God: A History of the Virgin Mary (2009), and The Hallow Crown: A History of Britain in the Late Middle Ages (2005).
- Translated by Abigail Wu