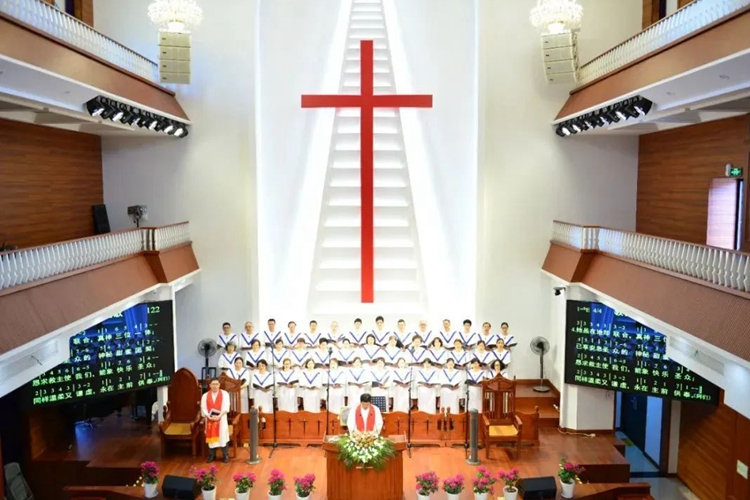 A dedication service was held for the new building of Banshan Church in Hangzhou, Zhejiang, on June 10, 2023.
A dedication ceremony was held for a new building at a church located in East China's Zhejiang province.
On June 10th, Rev. Zhang Guoyong, vice president and general secretary of the Hangzhou Municipal Christian Council, delivered a sermon titled "Dedicating New Church with Gratitude" at Banshan Church in Hangzhou. He encouraged attendees to dedicate both the new church and themselves, mind and body, to the Lord, and enjoy His presence through worship, according to the Hangzhou CC&TSPM.
After the choir performances from Sicheng Church and Banshan Church, Rev. Wu Yimin, the person in charge of Banshan Church, introduced its construction. Sun Zhangdao, Chairman of the Hangzhou Committee of the Three-Self Patriotic Movement (TSPM), stated in his speech that the completion of the new church building in Banshan marked another milestone in the sinicization of Christianity. He added that building a competent church management team and enriching spiritual nourishment was essential.
- Translated by Livingstones Shi